We are pleased to announce that we have recently acquired assets from ABC Legal.
What does this mean?
On the 11th December 2019 we took over Advanced Business Consultants Legal SLs assets. Including; intellectual property rights, brand rights, trademarks, trade names and management of data handling and processing. Other trade names relating to them include the following and others;
ABC Lawyers
Timeshare dot Lawyer
ABC Legal
Timeshare Advice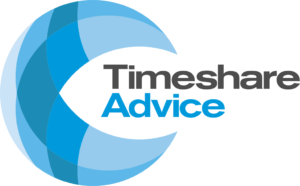 ---
How will this affect ABC clients?
How this transition will affect each individual client will largely depend on which service you brought from ABC or which contract they provided you with. In some cases, there will be little to no disturbance however in other cases there may be a larger impact on clients. For example, contracts will need to be reviewed to check the terms have been fulfilled completely.
Our new acquisition of assets will not be affecting ECC clients or the quality of service that they will receive.
In the coming weeks, we will be reaching out to offer support and assistance to all of ABC's customers. However, clients are urged to contact support via email to support@ABC-Lawyers.co.uk or over the phone on 01722 665001 regarding any queries or concerns that they may have.
Are ABCs clients in capable hands?
To date, at ECC, we have helped over 3,200 clients to release themselves from unwanted timeshares, many of whom are having their thousands of pounds worth of claims processed through the Spanish courts on top of that.
We are one of the few companies that stand in the top of our field of timeshare claims and relinquishment. The ECC team work closely with M1 Legal, a firm of international, multilingual, expert lawyers. Our appointed legal team are currently processing over 1,500 timeshare cases of which 964 lawsuits have already been submitted at a value of more than £21 million and have already achieved 191 judgements in our favour totalling £3.1 million.
We aim to use our experience to provide the same high level of justice for our new ABC clients and we look forward to working with them.