We are writing to you in a response to the email from Club La Costa World Chairman Roy Peires dated 14th October which reveals negative statements about ECC and M1 Legal.  
We would like to explain that Club La Costa World send generated emails to their members regarding our company because we are one of their biggest financial threats. Furthermore, they have just announced 'a pause' of their sales operations until further notice so they are clearly feeling the financial pinch. M1 legal has currently more than 1300 cases in the Spanish courts against different timeshare resorts, 577 of which currently are against Club La Costa valued at £12.1million pounds.
M1 Legal is not to be underestimated, we are highly successful in the Spanish courts and for that very reason, Club La Costa has put a lot of effort in tactics to discredit us. There is already an ongoing case for defamation against them for a similar email.
In the email sent, it is stated that "M1 Legal work out of an office above a supermarket". This is actually true, although they forgot to mention that we have around 5000sq feet and it is one of the most prestigious iconic office buildings on the outskirts of Fuengirola which is headquarters to several respected businesses including another law firm.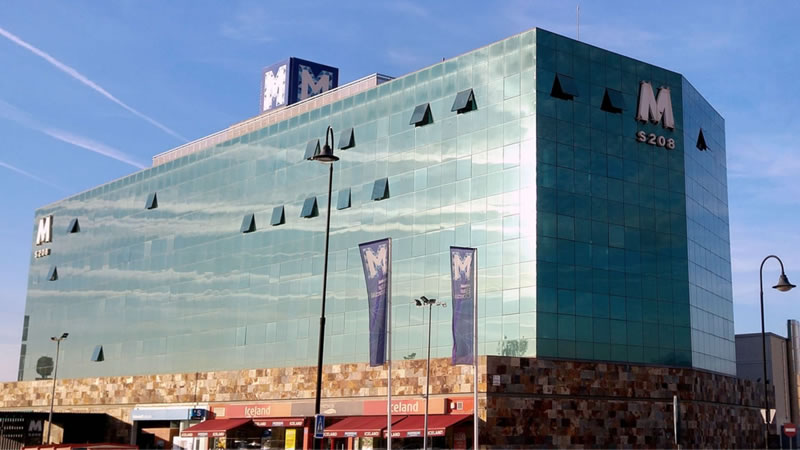 You may also have noticed that in the email Club la Costa stated: "If you are approached by one of these companies, please come to us first and we will happily address any concerns and issues raised. We will be open and honest with you about your rights, as we always have been for more than 35 years in business."
One thing that we would like to make clear is that if you approach Club La Costa due to being unhappy with your membership, they will not reimburse any monies you have paid to them and they will definitely not tell you that you can process a claim against them and receive a lump sum in compensation.
They will state that you can cancel your membership (providing maintenance fees are up to date) however, you will have to sign a disclaimer which will waive your rights to make a claim – below is a copy of the disclaimer that Club La Costa requests their members to sign should they want to proceed to cancel their membership.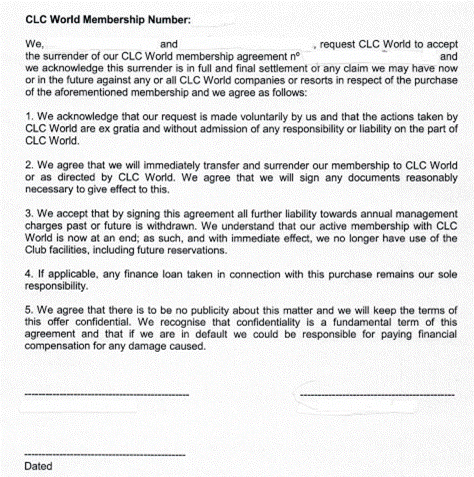 Furthermore, you will still have to repay your loan to the bank in full.
This is definitely not being "open and honest with you about your rights", because it is in their interest to avoid Spanish court claims at any cost.
Yours sincerely,
M1 legal.