As we have written in the past, the Timeshare Consumer Association (TCA) is an independent organisation who monitors the timeshare industry and offers advice to owners of timeshare and long term holiday products that may be experiencing problems. Last year we informed you of their survey to gather the opinions of owners regarding the subject of maintenance fees and the impact of Covid-19. Currently TCA would like your further assistance to investigate comments gleaned as a result of this survey.
Firstly, TCA would like to express their thanks to all who took part in the 2020 maintenance fee survey. With a response of slightly over 1,800 owners, the overriding fact that came to the fore was a general feeling that resorts and developers did very little to assist owners at the largest timeshare groups with either full or partial refunds. TCA did establish that a number of smaller privately owned resorts, mostly in the UK did offer some discounts or refunds of the 2020 fees, however, these amounted to very little.
Most of the larger groups simply offered a variety of solutions such as free cancellation, banking weeks or points for future use or in one case, trading in points as a discount for the maintenance fee, all of which did not appease the majority of our surveyed owners.
In November BBC Radio 4 You and Yours consumer programme entered the fray and featured the problems of maintenance fees, naturally, TCA were contacted for their comment. The Resort Development Organisation (RDO) were also asked to comment and their spokesperson suggested that "it was too early" to comment. Given that the impact of the Covid-19 pandemic was felt globally by early March, one would have thought that by November the RDO, member resorts and developers would have had a game plan in place, obviously not.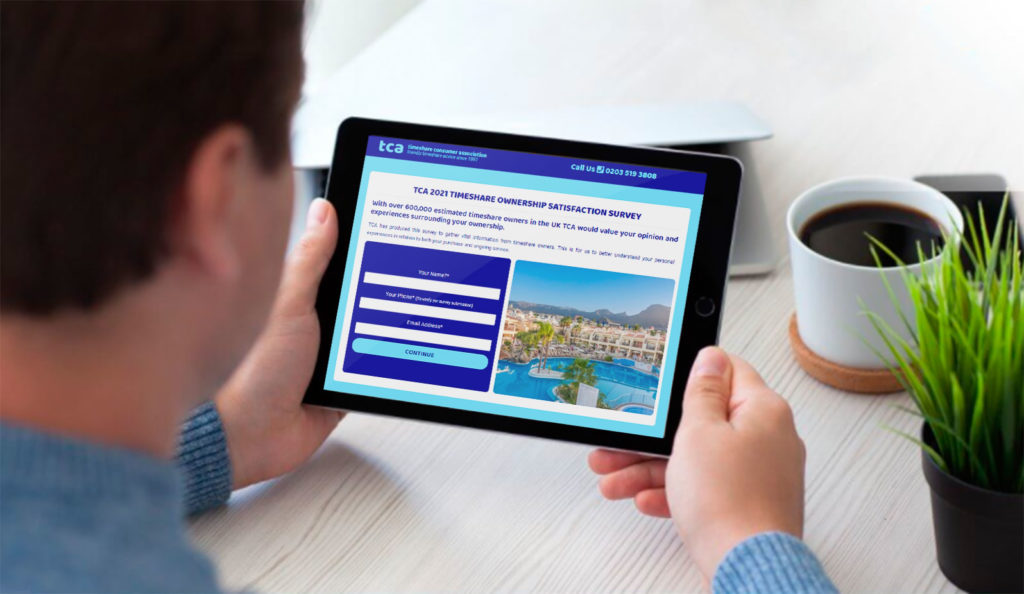 TCA New Survey
Apart from the issues of maintenance fees, TCA established that there was an under swell of dissatisfaction amongst owners in general. A Spokesperson for TCA Daniel Keating commented; "When our survey team followed up completed surveys, they established other problems of ownership coming to the fore. The major grievances surrounded general availability, exchange problems, general levels of customer service, inability to exit and of course a feeling that what was promised at the point of sale never came to fruition". With this in mind, TCA decided to explore the overall satisfaction of timeshare ownership.
TCA need your Opinion
To understand your feelings as a timeshare owner, TCA would like and value your opinion. They have produced a short survey which will allow them to gather an understanding of the current consumer views as to the overall satisfaction or otherwise of timeshare ownership. Over the years, the timeshare industry has evolved and in many cases not to the advantage of owners. Completing this survey will give them a greater understanding of the good points and of course the bad points that you, as an owner, currently and in the past have experienced.
No doubt TCA would like to thank you in advance and anticipation of your assistance
Access to the TCA 2021 survey may be found by clicking the button below: